CAFF: Behind the Scenes


CAFF: The Cultural Animation Film Festival May 20th-24th, 2017
CAFF is brought to you by Honolulu Museum of Art Doris Duke Theatre in association with Twiddle Productions Inc, The Center for Pacific Islands Studies UH Mānoa, and The Cultural Animators Network
CAFF: Community Partners
Pacific Islanders in Communications
PIC was established in Honolulu in 1991 as a national non-profit media arts organization. PIC is a member of the National Minority Consortia (NMC), which collectively addresses the need for programming that reflects America's growing ethnic and cultural diversity.

TheCGBros
TheCGBros mission is to bring you HD-quality professional CG content, insights and digital inspiration from around the world. We do this by finding only the best and latest in CGI/Digital Art creation including VFX, 3D Animation, Student and Independent Short Films, Motion Graphics Design, Behind The Scenes/Breakdowns, 3D Software Tutorials, and much much more…

Kapi'olani Community College New Media Arts
The New Media Arts (NMA) program is a two year AS degree program located at Kapi'olani Community College (KCC) in Honolulu, Hawaii. The NMA mission is to prepare students for employment in the fields of interface design and animation.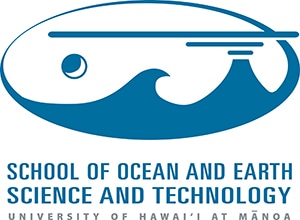 The School of Ocean and Earth Science and Technology at the University of Hawai'i at Mānoa is a world-class research and academic institution focused on informing solutions to some of the world's most vexing problems. Through an integrated, comprehensive, and sustained system of Earth and planetary observations, research, and education, SOEST staff work to transform the way people live on Earth by enabling a healthy public, economy, and planet.
​
CAFF: Organizing Partners
Honolulu Museum of Art Doris Duke Theatre

The 280-seat Doris Duke Theatre screens independent, documentary, and international film, and hosts lectures, performances and concerts by visiting and local performers.The Honolulu Museum of Art has had a film program since the 1930s, when it showed classic films in Central Courtyard. Screenings moved to what is now the Doris Duke Theatre in 1977. The theater was named in honor of Doris Duke, who was a generous philanthropist and supporter of Islamic art and culture, jazz and other music and performing arts.

​

Twiddle Productions Inc.

Located in beautiful Honolulu, on the island of Oahu, Twiddle Productions is a unique animation, production, and multimedia studio whose work have been featured on television, in schools, and screened at film festivals around the world. The Twiddle teams across the board experience in production, animation, and game design allows a fresh and innovative approach to each project created.
The Center for Pacific Islands Studies
The Center for Pacific Islands Studies, University of Hawai'i at Mānoa, is the only Pacific-focused National Resource Center for the United States. It brings together people and resources to promote an understanding of Oceania and issues of concern to Pacific islanders. Our academic programs promote active, student-centered approaches to learning and encourages creativity in research and representation of island issues. Our extensive educational outreach program promotes greater awareness and understanding of the Pacific region in the wider community.

Cultural Animators Network

The Cultural Animators Network is a Facebook group designed to connect and support cultural animation practitioners, enthusiasts and professionals from around the world who work in or are interested in the emerging field of cultural animation.
Taylour Chang, Director of the Doris Duke Theatre, curates and oversees the Honolulu Museum of Art's film and music program. Previously, she served as the Doris Duke Theatre Manager. She received her B.A. from Yale University in Film Studies and Theatre Studies with concentrations on World Cinema and Sound Design. As President of the Yale Film Society, she organized film screenings, lectures, and symposia with the Whitney Humanities Center. Taylour has also written and directed documentaries and short films.

Mary Therese Perez Hattori is Outreach Director for the Center for Pacific Islands Studies at the University of Hawai'i at Mānoa. She is Cooperating Faculty for the Doctorate in Professional Education Practice, Affiliate Faculty for the Indigenous Politics Program, and a Lecturer for the Learning Design and Technology Program. She holds a B.Ed. and Professional Diploma in Secondary Social Studies with a concentration in Pacific Islands History, a M.Ed. in Educational Technology, and an EdD in Professional Educational Practice at the University of Hawai'i at Manoa (UHM). A native of Guåhan (Guam), she is one of nine children of Paul Mitsuo Hattori and Fermina Leon Guerrero Perez Hattori (familian Titang) and resides on O'ahu with her son and husband.

Michael Q. Ceballos,
Producer/Director/Animator
Michael is a veteran of the animation and game industries, with over 20 years of experience under his belt. Among his many diverse projects, there are a few notable highlights. At Nickelodeon, he honed his skills on the cult hit, The Angry Beavers, as lead character designer and supervisor. He also worked with legendary film producer Robert Evans, who produced, The Godfather and Chinatown, on his animated biographic show for Comedy Central, Kid Notorious. In 2005, Mr. Ceballos relocated to Honolulu, Hawai'i where he art directed and cowrote two RPG educational games titled Cosmos Chaos! for struggling 4th grade readers for the Nintendo DS system. He also created and produced the award winning E Hoʻomau! animated series of films and educational books. In 2011 his film Why Māui Snared the Sun won Best Animation at the first Guam International Film Festival.
In 2013, Mr. Ceballos formed Twiddle Productions Inc. and directed and produced the Ola Na Iwi: Hāloa an animated short film telling the origins of the Hawaiian people and the companion children's storybook Ola Na Iwi: I am Hawai'i, and Ola Na Iwi: He Hawai'i Au. Most recently, Mr. Ceballos short film Maisa the Chamoru Girl who Saves Guåhan which was produced with with the Guam Department of Education won Best Short Film at the 2017 Pasifika Film Festival. He also produced a pilot titled Asockalypse! which follows the end of the world shenanigans of sock puppet survivors and a holiday coloring book for grownups titled How the Booze Fairy Saved Christmas.
Currently he has two projects in the works titled Sosse and the Daredevils of Sassoun, and Hotu Pacifica: Flight.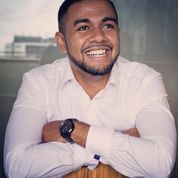 George Siosi Samuels is the founder of the Cultural Animators Network and creator of the Tales From Nanumea series. His passion for cultural animation stems from his past work with Polynesian, indigenous, and First Nations communities. His work has been featured by Adobe, Toon Boom, and the World Indigenous Network (to name a few). When he's not supporting the cultural animation community, he's a Community Manager for a global financial tech company by day, and a podcast host for the It Will Come Show by night.