CAFF: The Cultural Animation Film Festival
Opening night reception:

May 20 6pm-7pm

We kick off the fest with entertainment and a meet and greet with local animation filmmakers. Food available for purchase from ChamorroGrindz.

Special performance by

Pacific Voices from Kokua Kalihi Valley
​

Cultural Animation Film Festival Program 1: begins at 7pm

The opening night program brings together short animated films from Hawaiian,

Náhuatl

, Tuvaluan, Coast Salish, Chamoru, Mexican, and Māori cultures.
​A panel discussion on Community Engagement and Education in Cultural Films and Animation will follow the screening.
---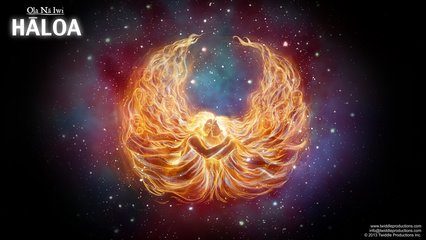 Ola Nā Iwi: Hāloa - Hawaiian
Hāloa tells the story of how the first Hawaiian came to be and how the Hawaiian bond is forever linked to the Kalo plant, and the 'Āina (land). Hāloa is brought to life with a unique blend of animation, Hawaiian chants, and 'ōlelo Hawai'i. Ola Nā Iwi: Hāloa was created and produced by Twiddle Productions Inc. in Honolulu Hawai'i in association with the Kamakakūokalani center for Hawaiian studies and the Hawaiʻinuiākea Community Engagement Grant.
Directed by: Michael Q. Ceballos
Length: 12:33 Minutes
---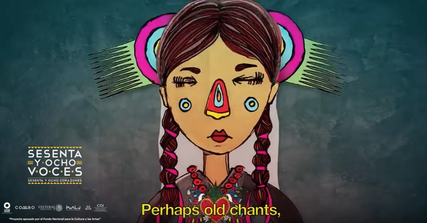 68 Voices: When a Tongue Dies -
Náhuatl
Poem by Miguel León Portilla.
Language: Náhuatl, Huasteca de Hidalgo.
Every tongue in the world encompass an entire universe inside, and when they die a vision is lost, and so are the
doors and windows to different world views and cosmogonies. Mankind deteriorates.
*Animated short that belongs to the 68 voices - 68 hearts series.
Directed by: Gabriela Badillo | México | 2013
​Length: 1:59 Minutes
Hawai'i Premiere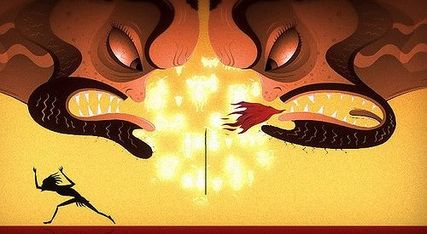 Spear -
Aboriginal
​
A hunter makes a magic spear which causes the witchdoctor to be jealous of him. This causes trouble for the whole camp.
Directors: Nathan Jurevicius, Maurice Argiro
Writers: Michael John Wagner
Producer: Michael John Wagner Sophie Byrne
Executive Producers: Domenic Frigugliett
Length: 4:31 Minutes
​
Hawai'i Premiere
---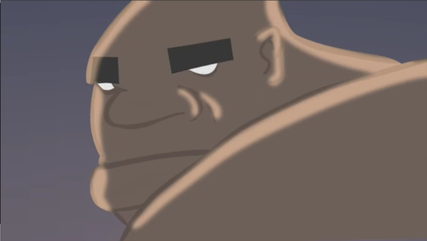 Tales from Nanumea: The Defeat of Tulaapoupou-Tuvaluan
Long ago, a war was waged between two nations: Tonga and Nanumea (currently an islet of Tuvalu). The Tongans set out to destroy the Nanmeans, over the death of a fallen prince, but even their strongest warrior, a giant by the name of Tulaapoupou, was no match for the likes of Nanumea's protector, Lapi.
Directed by: George Siosi Samuels
​Length: 2:00 Minutes
​
Hawai'i Premiere
---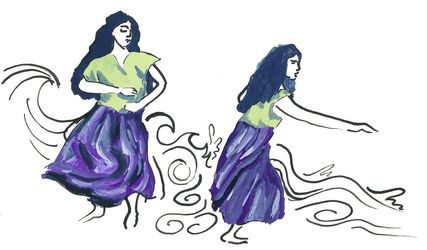 Rolling Down Like Pele - Hawaiian
​Mixing Animation and Live action footage, "Rolling Down Like Pele" explores the world of traditional Hula and Chant. Lush oil paintings, water colors and pencil drawings illuminate sections of three Hawaiian dances in unique and surprising ways. The film was inspired in part by time spent with Sissy Kaio and her Halau while participating in a "Dance on Film" fellowship at UCLA.
Directed by: Laura Margulies
Length: 4:50 Minutes
---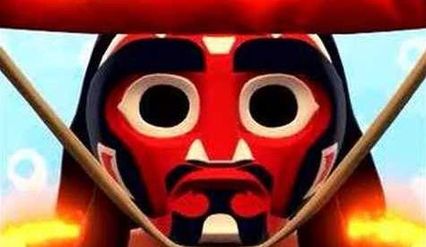 Raven Tales: Big Rock Story -
Coast Salish
A story of a Coast Salish superhero in an ancient and dangerous world.
Directed by Chris Keintz
​Length: 7:20 Minutes
​
Hawai'i Premiere
---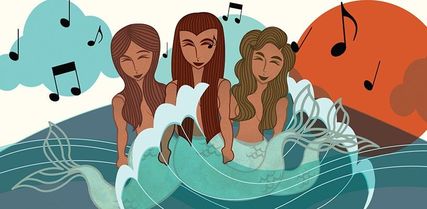 Kottura Innovations AR Demo - Chamoru
Kottura Innovations shares their unique vision with interactive Augmented Reality Chamoru books from the island of Guam.
Created by: Ken and Angelica Paulino
​Length: 5:00 Minutes

​
Hawai'i Premiere
​
---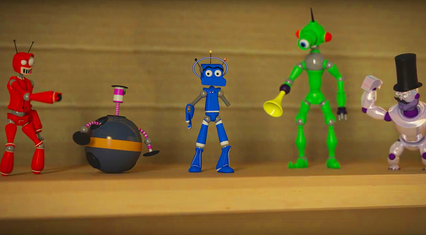 Harmless - Aboriginal
A young Indigenous boy, an amputee, finds comfort through his collection of toy robots. In his dreams, the boy's robots come to life, playing together and one of the robots present him with an empowering gift. But is this really just a dream and was it something or someone watching over him...
Directed by Josh Yasserie
Length: 3:58 Minutes
​
Hawai'i Premiere
​
---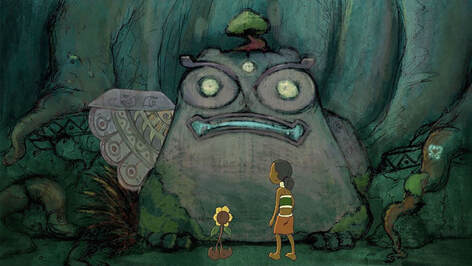 Orishas Journey - Pan African
Based on African folklore, "Orisha's Journey" is a fantasy tale of a girl's journey through the spirit world, who must learn the importance of remembering one's roots.
Directed by Abdul Ndadi
​Length: 5:20 Minutes
​
​
Hawai'i Premiere
---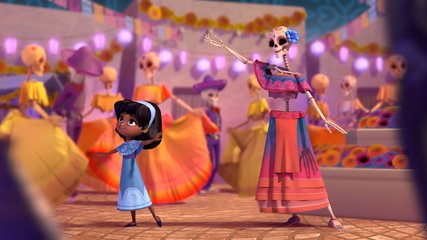 Dia de Los Muertos - Mexican
A beautifully heartfelt, short film about a little girl who visits the land of the dead, where she learns the true meaning of the Mexican holiday, Dia de los Muertos. Brought to you by TheCGBros.
Directed and Animated by: Ashley Graham, Kate Reynolds, Lindsey St. Pierre
​
Length: 4:00 Minutes
​
​
Hawai'i Premiere
​
---
---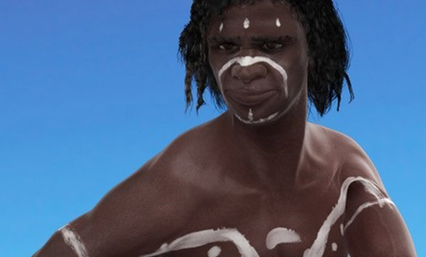 Virtual Songlines VR Demo - Aboriginal
​
The Virtual Songlines program is used to create virtual heritage projects across Australia in a interactive 3D cultural heritage knowledge based world. Virtual Songlines
applies game theory to interactive technology to resurrect feelings of empathy and bring greater understanding of the cultural heritage of Australia's first peoples.
Created by: Brett Leavy
Length: 2.:50 Minutes
​
​
Hawai'i Premiere
---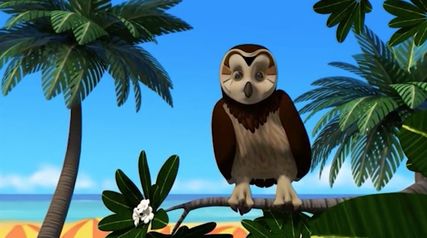 Chasing Paradise - Hawaiian
Tourist Jim Cameran thought he was going to spend his Hawaii vacation taking pictures but a nearby Pueo has another idea. When Jim's camera is unexpectedly taken by the Hawaiian owl, a wild chase ensues. But what begins as the pursuit of a simple camera soon becomes a journey greater than he ever imagined.This animated short,
Chasing Paradise
, was written and wholly created by the New Media Arts Animation student cohort of 2013 for the course ART 294: Practicum. It is a year-long collaboration of the entire cohort to write the story, design, model, and rig the characters and environment, paint the background art, and composite the shots to create this short.
Animator: Christina Lau, James Dator Friegon, Jeremy Shea, Julene Viernes, Karen Brizendine, Kyle Domingo, Ray Stanshfield, Sage Tokuda, Sydni Akiyama, Tasuke Suzuki, Tui McBraun
Produced by: New Media Arts at Kapi`olani Community College.
​Length: 4:47 Minutes
Pel
eda: Episode 1 and 2. -Based on Lithuanian Mythology.
Stunning animation and a fantastical setting of airborne islands, natural and mechanical marvels, nature spirits and alchemical power. Peleda's 10 episode story follows two unlikely sibling heroes embark on a quest to restore balance to their once-glorious homeland. However, Queen Giltine's evil influence has the power to divide even the closest relationships, including the sacred bond between brother and sister.
Episode 1 and 2 sets the epic story in motion with the arrival of the three sisters to the land of Peleda.
​Created, produced and directed by: Nathan & Luke Jurevicius
Length: 4:00 Minutes
Hawai'i Premiere
---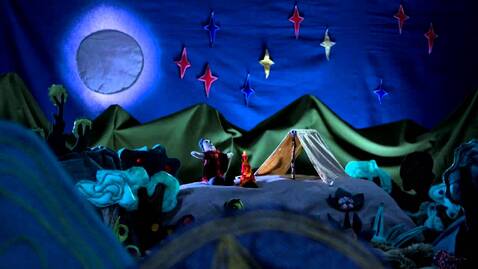 Nuestra Arma es Nuestra Lengua-Our Weapon is our Tongue - Precolombinan LatinAmerican Culture
A mysterious invader's attack irrupts the calm routine of a community living in peace and harmony with nature. In a matter of seconds, the community is destroyed and all of its habitants killed except for a woman, EMA, who is kidnapped and dragged towards the surrounding jungle. MARCOS, EMA's partner, is not present when the tragedy occurs. Upon his return, MARCOS finds out what happened and decides to set off to rescue his wife in an adventure through the most diverse climates and landscapes.
Our Weapon Is Our Language (NANL) is a short animation in stop-motion technique, with dolls and decorations built entirely in cloth. Declared of cultural interest by the Council of Cultural Promotion of the GCBA. Participated in more than 160 Festivals around the world, obtaining more than 30 awards and mentions.
Director: Tian Cartier
​
Length: 15:07 Minutes

​
Hawai'i Premiere
---
---

Panel Discussion: Community Engagement and Education in Cultural Films and Animation.
Panelists: Ty Robinson, Matthew Kawika Ortiz, Ryan "Gonzo" Gonzalez
​Moderator: Taylour Chang